Dance In The Rain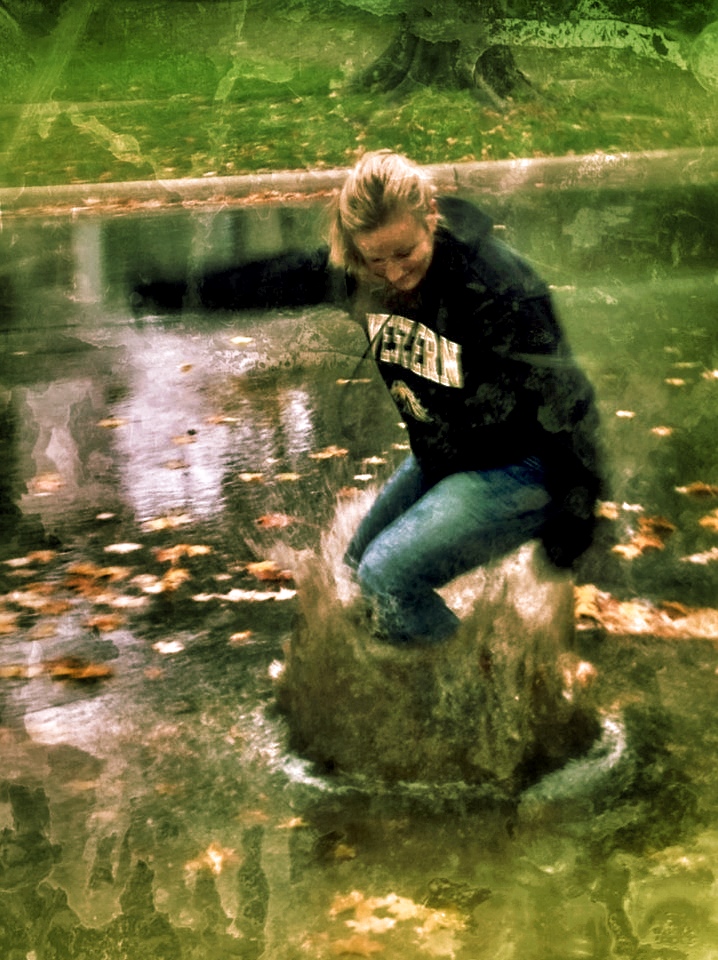 Finding floral inspiration by dancing in the rain
I always say… if it rains on my wedding day I will be the happiest bride ever dancing in my dress, in the rain! The first scent of rain in the air immediately brings a buzz of excitement to my body, and once the rain starts it takes everything in me to not immediately throw on my running shoes to go for a run, dance in the rain barefoot, or jump in every puddle I see.
It was only fitting that when I was first playing with the idea of doing weddings on my own and decided to have a mini styled shoot at my parent's lake house it ended up being a gloomy, fall, rainy day. Looking back, I know that was the universe telling me I was on the right path.
So, I called up my best friend, Elaine, who has a nice camera and asked her if she would be willing to come spend the afternoon with me playing in the rain.
In the fall you can go with many different color pallets but the deep burgundy, blends of purple, bright fuchsia and deep greens just speak to my heart. The personality is moody and deep but yet fun and exciting.
My mom has this beautiful old iron arch in her garden that I have always been drawn to. There are vines that crawl and weave their way to the top which give the most romantic and inviting entrance into the garden. I love free styling arches, so I knew that was where my styled shoot would start.
I weaved and tucked red roses, fuchsia gladiolas, raspberry hanging Amaranthus, fresh lavender from the garden and deep purple trick dianthus throughout the already existing vines. I could have played with that arch piece all day; rearranging, adding or taking away, moving clusters of flowers from one side to the other.
That's when Elaine and my mom said, "Heather, put the flowers down and walk away. It's perfect."
After we got pictures of the arch with the deep blue sky and gray clouds in the background we moved on to the bridal bouquet. You guys, you know you scored the parent jackpot when your mom comes out of the house in her wedding dress to be your bride! Ps. she still fit in her dress 30 years later!!
The moody color scheme played right into everything that afternoon. The dark blue sky, low gray clouds, the still blue lake and, of course, the soft rain that continued throughout the shoot. Something about that day spoke to my heart and brought so much peace and excitement to my soul.
I will speak often about following your heart, listening to the universe and doing what you love. There will be different occasions when you look back that just make you smile because you were doing what you love most. You were following your heart.
When it rains… Go Dance In It