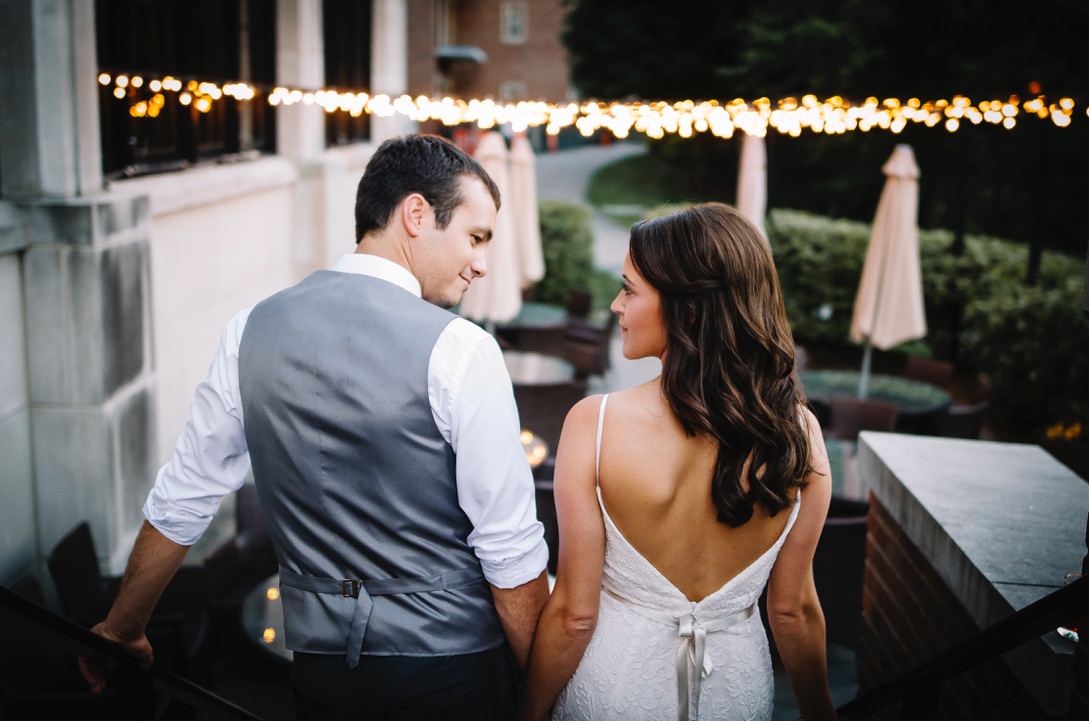 Designing Your Dream Wedding
Inspired by your unique love story
Kalamazoo Wedding Florist
Bridal Bouquets + Wedding Centerpieces
From your bridal bouquet to your best maids bouquets, boutonnieres and corsages. Your dreamy arch draped in lush flowers creating the perfect backdrop to your "I Do's." Candles, votive cups and bud vases for cocktail tables, to the floral centerpieces and garland. Blushing Design has you covered.
Your bridal bouquet is the icing on the cake, it's what completes your bridal look. You've got the dress, the hair done to a tie, the natural glow.. all you need is that bridal bouquet to bring it all together and walk down the aisle. We take great pride in designing the bouquet of your dreams knowing it's importance and designing the wedding of your dreams through flowers.
Leave the stress of your flowers to us. We deliver and set up beautiful weddings all around Southwest Michigan; Kalamazoo, Grand Rapids, Grand Haven, South Haven, Benton Harbor, St. Joe, Marshall, and Jackson. All flowers left over after your event are donated to Kalamazoo YWCA to help brighten and empower women who need it most. Find out more about the re-purposing flowers by reading our blog post.
Floral Budget
When planning your dream wedding there's your Pinterest dream budget (we want it all, everything, YES PLEASE) then... there's our reality budget, don't worry it'll still be beautiful!
This is where Blushing Design can help! There are a lot of factors that play into pricing like; floral types, time of year for seasonal floras, and style or theme. Here is a quick guide to what you can expect to spend based on your needs; Personals (bridal party), ceremony, and reception.
Personals "Bridal Party"
Personals are a very important part of your floral budget. Your bouquets and boutonniere's are what you see in most of your pictures as you reflect of your wedding. If you are working with a smaller or tight budget, this is the place to invest it. You can expect to spend anywhere from $800 to $2,000 plus depending on how big your bridal party is.
Ceremony
The ceremony sets back drop, tone for the theme or style you are striving for. A lot of styles we see are romantic with lush greenery or elegant and classic with loads of flowers. Depending on if you're looking for simple pew markers, flower petals for the ring bearer to toss, or going all out on your arch piece you can expect to spend as little as $100 or up do $1,500.
Reception
The reception space is where the look of your wedding comes together. Your guests are seated at their tables for at least an hour to two hours chatting with other guests, gushing about how gorgeous the couple is, how delicious the dinner is, and how beautiful everything looks including the arrangement on their table. They also comment on how great it is that they can either see over the arrangement to converse with their friends across the table or how amazing it is to have an elevated arrangement that allows them to see through to the other side. Here is where the other chunk of your floral budget is well spent and most of your floral budget goes towards. Receptions can cost $1,200 and go up to $5,000 or more depending on how much detail you want.
When it comes to your floral budget it really comes down to how big of a wedding you're throwing and how elaborate you're looking to be. If you're wanting more information on why flowers are so expensive click on over to the blog and find out.
Love Notes
Heather did an amazing job with my flowers! As a bride with only a general idea of what I wanted, she totally captured the essence of my day. Her work is beautiful and cost efficient. I cannot recommend Blushing Designs enough!
Love,
Lindsey & Jordan
Interested in finding out more information, Blushing Design availability or ready to have fun and design your dream wedding with Blushing Designs. Shoot us an quick email with your information and wedding date. We can't wait to create your wedding flowers!